Ziggy Oluremi
(born 26 October, 1982-23 November, 2012), also known by his stage name
"Diabolik"
, is an American rapper, record producer and CEO of the 108th Record Company. Ziggy became heavily influenced in the
1980s Crack Epidemic
and began shifting drugs alongside his friends in 108th Avenue,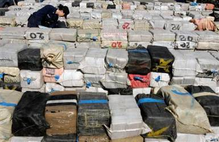 out of a local abandoned warehouse. By 1986, at the age of 14, Ziggy was placed under arrest after the warehouse he was spotted coming out of frequently was raided and twenty-one tonnes of
Cocaine (benzoylmethylecgonine)
seized.
After serving nearly 6 years in a youth penitentiary facility, he was released on good behaviour and came out with his new album "I'm back". Ziggy spent the remainder of the year and out of public view, only making one track named "We comig fo' you"- a diss track on an unknown group. By the end of 2000 Ziggy was under federal watch once more, after being accused of attempted unarmed murder when he and an unknown associate mugged a man, then knocked him unconcious outside of a Well Stacked Pizza establishment in Idlewood. A few weeks later Oluremi was inside a black Range Rover when it ran over a Law Enforcement Officer and sped away from the scene of the crime. After a three hour long chase, Oluremi was placed under arrest and put into prison for 11 years. He currently remains in the Los Santos County Prison and is due to be released on the 26th October, on his birthday.
On the 23 November, 2012, Ziggy was at the Idlewood based Well Stacked Pizza where he was eating at one of the outside tables. A black Cadillac Escalade pulled up alongside where Oluremi was sat and the passenger of the vehicle brandished a 9mm pistol  and fired a round at him. Oluremi suffered four gunshot wounds to the chest and one in his left arm, alongside another in his shoulder and gut. He got up and stumbled forward, crawling towards the sidewalk where he brandished his Glock 17 and opened fire on the Black Cadillac, before collapsing on the street, holding his Glock 17 and iPhone 3G, at 30 years of age.
Ziggy leaves behind wife Yolanda and children Ziggy Junior and Keenan. He also has left his recording company, Diabolikal Records Co. to his wife, of whom has turned it into the Ziggy Oluremi Trust Fund, a charity dedicated to helping young children out of gangs and rehabilitating young youth offenders, in order to stop what happened to Ziggy happening to anyone else.
Ad blocker interference detected!
Wikia is a free-to-use site that makes money from advertising. We have a modified experience for viewers using ad blockers

Wikia is not accessible if you've made further modifications. Remove the custom ad blocker rule(s) and the page will load as expected.