Susan Elizabeth LictherEdit
9th Mayor of Los Santos

Name

Susan Elizabeth Licther

Born

8th. March. 1985

Resides

Richman and Vinewood Hills

Education

Organizational-, Leadership and Business Psychology

In Office

August - November 2011

Preceded by

Brad Hoover

Succeeded by

Michael Kingsland

Occupation

Business advisor

Interests

Politics, negotiations, welfare, business, law, psychology, science, environment and prosperity

Favourite TV series

Madam Secretary on CBS and Showtime's Homeland
Susan E. Licther  (born Susan Elizabeth Licther; March 8, 1985) is a well-known and long-time serving governmental executive in Los Santos City Government. She was the 9th Mayor of Los Santos 2011 (August - November), second female Mayor after Naomi Williams.
Throughout 15 governmental administrations, Susan has held different key positions and executive roles. She is well known for her effort in developing the welfare, prosperity, rehabilitation, business and licensing standards in Los Santos, working along side with key members of the local government such as Naomi Williams, Brad Hoover, Gary Keane, Allegra Nixon, Rakesh Namir, Angela Havish, Frank Vaughn and Katherine Summers.
Titles and positions Susan has held worthy of mentioning are four times Director of Welfare, Prosperity and Rehabilitation, Director of Finance & Treasure, Mayor of Los Santos, Director of Licensing , City Manager and Chief of Staff
Throughout Williams' and Keane's respective mayoral term, she developed and created the Los Santos Crisis Center. In her own term as Mayor, she split the managing rights of the crisis center between the Los Santos City Government and the Los Santos Fire Department
Beside City Government, she has held important and influential roles in the business sector. She was the Assisting General Manager of Four Dragons Casino in 2010 and 2012. She has also been involved in journalism and media industry as political analysist in the San Andreas Network (SAN)
Because of the dissolvement of City Government in 2017, Susan left Los Santos. There is little reason to believe that she will return to Los Santos again.
List of governmental administrations Licther has participated in:
Jim Hoover (2010): Secretary and Director of Welfare
Naomi Williams (2010): Director of Welfare and Prosperity
Gary Keane (2010): Director of Welfare, Prosperity and Rehabilitation
Brad Hoover (2011): Director of Finance
Susan Licther (2011): Mayor of Los Santos
Ian Lowe (2012): Chief Administrative Officer
Allegra Nixon (2012): City Clerk and Advisor
Allegra Nixon (2nd 2013): Advisor
Rakesh Namir (2015): Licensing Official and Senior Licensing Official
Frank Vaughn (2015): Deputy Director of Licensing, Director of Licensing and Assistant Chief of Staff of Administration
Frank Vaughn (2nd 2016): Chief of Staff
Susan Licther (Interim Administration 2016): City Manager
Katherine Summers (2016): Chief of Staff
Valentina Richardson (2016): Executive Advisor
Cartier Jason (2016): Special Advisor
Susan Licther (2017): City Manager
Frank Underhill (2017): Special Advisor
Education
Edit
Susan graduated as a psychologist in 2009. Her specialization is in organizational-, leadership and business pscyhology. She is especially interested in authentic leadership, organizational and leadership behavior.
Four Dragons Casino
Edit
Assisting General Manager (2009)Edit
Licther moved to Los Santos in 2009. At this time, the Licther Mansion in San Fierro was owned by her aunt. Susan had more than enough capital to buy her mansion back, but she allowed her aunt, Zhana, to held onto the mansion. Due to her presence and duties in Los Santos, she did not require the mansion at this time.
One day she went to Four Dragons Casino to play a game of Blackjack and Texas Hold'Em. Here she overheard the General Manager (GM), searching for employees to work at the casino. Susan chose to make contact with the GM and it did not take long before she convinced him that she was the right woman for the job. She worked as a secretary for GM for the first few months, but as a result of her good effort and commitment, she was promoted to Assisting General Manager of Four Dragons.
Susan was the Assisting General Manager for over a year, until she decided to pursue a career in politics in the Los Santos City Government.
Los Santos City Government
Edit
Secretary & Director of Welfare, Prosperity and Rehabiliation (2010 - 2011)Edit
Licther began her political and governmental career in Jim Hoover's administration as secretary to the Mayor in 2010, similar to her previous position in Four Dragons Casino. After a few months, she was offered the position as Hoover's right-hand. This job was short however, as she was promoted to Director of Welfare a few weeks later.
When Naomi Williams was elected Mayor of Los Santos, Licther was promoted to Director of Welfare and Prosperity. In her position, Licther was in charge of overseeing, structuring and ensuring the welfare and prosperity of Los Santos' citizens. During William's administration, Susan started on her plans for Los Santos Crisis Center. After several internal discussions about the plans, it was approved by Williams, the Governor and the Government of San Andreas. The construction of the Los Santos Crisis Center began by the end of Williams' term as Mayor.
After Williams' term ended, Gary Keane was elected Mayor of Los Santos. Licther continued being in charge of overseeing the welfare and prosperity of Los Santos. During Keane's term, Licther now held the title and position as Director of Rehabilitation because of her work and effort in regards to Los Santos Crisis Center. Because of problems within the Licther family itself, she was forced to resign before Los Santos Crisis Center was fully finished. Some months later, a few weeks before Keane's term was over, Licther returned to her position as Director. Los Santos Crisis Center's construction and structure-developement was by this time finally complete.
Brad Hoover was then elected Mayor of the city. Because of Licther's experience, knowledge and previous management throughout three earlier administrations, Hoover gave Licther the job as Director of Welfare, Prosperity and Rehabilitation. However; during of her time outside the government, Hoover and Keane had already given the full management rights of Los Santos Crisis Center to Los Santos Fire Department's Child Protective Services. This led to some managing difficulties and misunderstandings between City Government and Fire Department of Los Santos. Fortunately; the miscommunication was solved smoothly and both parites were given shared management rights. This new system meant that City Government would oversee the managing tasks and financial situation of the center, while the Fire Department of Los Santos would ensure the welfare, health and care for the patients and clients staying and living at the center.
During Brad Hoover's term as Mayor, Licther was, along side with her role as Director, also an financial advisor, working at the Los Santos Stock Exchange on behalf of City Government.
Mayor of Los Santos (August - November 2011)Edit
After an intense mayoral campaign, Licther won the mayor election in 2011 and was appointed Mayor of Los Santos City. Her previous experience, knowledge and effort throughout four earlier administrations played a key part in her role as Mayor. She wanted to develope City Government into something more like a work faction and ensure more available jobs to the civilians of Los Santos and an effective government.
This led to the re-creation of the GSA (Government Security Agency) and it's re-construction was met with both positive and negative views. The primary task for the GSA was to secure and ensure the security of all government employees, especially members of the City Government. Their secondary task was to assist the Police and Sheriff Department.
Licther continued to develope Los Santos Crisis Center. The center itself was doing very well at this time, but after several meetings with the Commissioner (Stuart Collins) of the Fire Department, City Government and Fire Department agreed to move the main and daily operation of the center to the building next to the All Saints General Hospital. The idea and goal was to increase the efficiency and make it more available for those citizens in need. The center was also given a financial and structual upgrade, funded and provided by City Government. Los Santos Crisis Center is still up and going this day. It is now fully used by the Child Protective Services of the Los Santos Fire Department.
The transportation business and system in Los Santos was also developed, upgraded and re-structured during Licther's term. The main reason for why the transportation business in Los Santos needed so much attention was because of an alerting high level of danger and unsaftey in the transportation sector. A high percentage of all the drivers within the transportation business had alerted the police and government of a serious high crime rate. City Government established a new transportation system, Bureau of Transportation. The bureau would secure well-educated and well-trained drivers, who would also be under protection of the GSA in times of great need. Statisticly, the criminal rate connected to the transportation sector in Los Santos decreased dramatically during Licther's term, something she has been cheered for ever since. The Bureau of Transportation still exists today.
When Licther's term as Mayor ended, she left Los Santos and returned to her aunt and the Licther mansion in San Fierro. She took a long vacation, travelling to different countries in the world such as Brasil, Cape Town South Africa, Cannes in France, Norway and Sydney. After her last visit in Sydney, she returned to San Fierro and the Licther mansion.
Feuds with opponents during her administrationEdit
Not long after Licther was elected Mayor, City Government began their search for the district representatives. By this time, the San Andreas Government had divided Los Santos into four sectors, North, West, South and East. Each one of these districts required a representative in the City Council.
The feuds with Michael Kingsland started when City Government chose another candidate over Kingsland to represent the Northern district. Kingsland felt that City Government, with Licther in charge, had not given him a good enough explanation or reasoning for not being selected. City Government on the other hand, felt that Kingsland was not suitable, reliable or fitting enough for the job. After this, Kingsland started to criticize almost every move made by the City Government and Licther herself. This led to brutal discussions and even brawls between Licther supporters and Kingsland supporters. One of the cases City Government and Licther was critized for, was the financial situation within City Government itself. Kingsland felt that City Government and Licther wasted the tax-payers money on useless and worthless offices, directors and sub-departments.City Government and Licther on the other side, felt that it was necessary and important to create a reliable, flexible and effective Government.
After intense discussions, brawls and finger-pointings by supporters on both sides, many thought that Kingsland ran for Mayor only to gain revenge over Licther and ruin all she and her administration had built within City Government.
A funny and strange thing regarding these feuds was that Licther and Kingsland never met face-to-face for any sort of debate, meeting or discussion. It was like a "mini cold war" between Licther's supporters and Kinglands's supporters. The reason behind this is not clear, whether it was Licther who had nothing to say to Kingsland, Kingsland who did not want any contact with Licther or some other unknown reason(s).
San Andreas Network
Edit
Return to Los Santos & Political Analysist (2012)Edit
Licther returned to Los Santos after several months of absent due to her vacation and time in San Fierro. Because of her time away from San Andreas politics, she had missed some important events in Los Santos regarding the Kingsland administration. For example incidents such as riots and brutal brawls outside the City Hall. However; at this time, she chose not to run for Mayor again. The reaons behind this are not clear, and Licther has never really shared her thoughts regarding this choice. In any case; she was shortly after her return, hired by San Andreas Network
The C.E.O, Richard Ochs, promoted Licther to their Political Analysist. Licther shared this position with Allegra Nixon and former Mayor Gary Keane. She caught up with the current situation in Los Santos and discovered that things did not go too well for Kingsland's administration, and she decided to focus on this area. This led to critical articles about the situation, and also papers regarding what the "Everyday Citizens" of Los Santos thought about the current governmental situation. Because of the physical and mental injuries Kingsland received during his term, SAN nor Licther were never able to get an interview with Kingsland himself.
After months as Political Analysist, Susan resigned because of her wish to return to City Government and use her experience and knowledge to develope and improve the city.
Return to Los Santos City Government
Edit
Chief Administrative Officer (2012)Edit
Licther applied for a job in Ian Lowe's administration. After one week of applications and schematics, she went into personal meetings, interviews and discussions with Lowe, discussing the current job opportunities in the Government.
However; Because of the major chaos and uprisings made during the Kingsland administration, the San Andreas Government was forced to develope and go through with a reform of City Government itself. This was also because of recent disappearances and activity problems with previous elected mayors, directors and government employees.
It took some time before a job opportunity turned up for Licther, and she had almost decided to leave Los Santos again and move back to San Fierro. But one day City Government called Licther and said that her presence was requested at the City Hall for a meeting with Mayor Lowe. He wanted Licther as Chief Administrative Offier in the City Government, and after some discussions regarding payment, working hours and tasks, she happily accepted and signed the contract.
Unfortunately, because of the recent and new changes made by the San Andreas Government, the opportunities were quite limited. The job was more an overseeing-administrative task. In an interview with SAN, Licther said "Well, I am afterall, a graduated organizational-, leadership and business psychologist. I am more than happy to use my primary education and knowledge to ensure the wellness and prosperity to all employees within the government, not just City Government."
Four Dragons Casino and sporatic appearances in the City Government
Edit
Assisting General Manager (2012)Edit
When Lowe's term ended, Licther returned to Four Dragons Casino working as assisting general manager for the owners. Her old contacts, Ben and King were still in charge, and were more than happy to have Licther back. Here she, Ben and King among others, ran the casino very well and the casino had major financial success.
After a few months as assisting manager, Licther developed and created a brand new game for the casino. It was named "Licther's Wheel of Luck and Fortune". The game was quite simple; Your bet would double if you got the same letters/numbers three times in a row. This led to huge bets from the guests and customers, and it turned into a brilliant success. Many guests wanted to give this new game a try, and some lucky winners won quite a large amount of money. The general managers were also happy. The board did not want the Four Dragons to be a "mini-fraud" place. The casino should rather be a place to have fun and high chances of winning money. It was the casino's wish to make sure that no one went home empty-handed.
Because of some misunderstandings and change in leadership, Licther decided to take a break from the casino business. It is unclear if Licther ever resigned from her position as assisting manager, if she was discharged some weeks later, or if she actually still is the assisting manager, but inactive.
Sporadic appearnces within the Los Santos Government (2012 and 2013)Edit
Licther returned for the third time to the government when her good friend and previous colleague, Allegra Nixon was elected Mayor. Unfortunately; The State Government's changes still made it difficult for Licther to continue her old duties as Director of Welfare, Prosperity and Rehabilitation. It is uncertain what Licther's active role in this administration actually was, but it is very likely that she continued the same role she had in Lowe's administration. Her official title during Nixon's administration was City Clerk and later on Government Employee.
When Nixon's term ended, Licther left Los Santos and moved back to San Fierro and the Licther mansion. She wanted her aunt Zhana, to give the mansion back to her, but Zhana did not want to do that. Fortunately, this discussion did not turn into some hatred between Susan and Zhana, since Zhana had previously gotten into contact with her sister, aka Susan's mother.
Susan then decided to visit her mother in Norway, and she chose to stay there for almost two and a half years. Her mother hired her as Senior Advisor in her private practice. Susan was finally able to be along side her mother, and even better; work with her. This practice success flourished with success and Susan's mother gained many new, important and great clients because of her daughters help, effort and assistance.
Back to Los Santos (2015 - 2016)
Edit
Licensing Official in the City Government Edit
In early January 2015, Licther officially returned to Los Santos. She expressed her wish to re-join the City Government and offered her experience, knowledge and abilities to Mayor Namir, Rakesh and his administration.
On the 19th of January she started her job as Licensing Official in the Bureau of Licensing in the City Government.
Susan was appointed Director in the Board of Education on the 1st of March. She represents the Bureau of Licensing and City Government as a director in the board.
Her State Bar Examination was approved by the 11th of March. Licther is now a certificated lawyer in San Andreas.
She was promoted to Senior Licensing Official 14th of March.
Deputy Director of Licensing in the City Government Edit
When Frank Vaughn was elected Mayor in July, Susan was appointed Deputy Director of Licensing. This is Licther's 10th administration participation, making her the longest-running governmental member in San Andreas. She now leads the Bureau under the Vaughn administration.
Director of Licensing and Part Time Assistant Chief of Staff of Administration Edit
The Executive Board in Mayor Vaughn's administration approved of Licther's promotion from Deputy Director of Licensing to Assistant Chief of Staff of Administration on the 18th of August. She is now a part of Management, but still in charge of Licensing. Her Assistant Director at this time is Ralphie Ross.
Assistant Chief of Staff of Administration Edit
On the 23rd of October, Vaughn assigned Susan new governmental tasks and made her role as Assistant Chief of Staff of Administration a full time job. Ralphie Ross replaced Susan as Director of Licensing, although Susan is still overseeing it, along with Mayoral Aide.
Chief of Staff Edit
Francis Vaughn won the Winter elections 2015, claiming his second mayoral term. As a result of her longtime experience in City Government, competences, effort and governmental knowledge, Susan was promoted to Chief of Staff.
Licther Interim Administration (2016)
Edit
City Manager Edit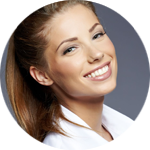 In May 2016, Vaughn was removed from office on charges of corruption. The Office of the Governor initiated a search for acting mayor and contacted Susan. They went into negotiations and communications and it was agreed that Licther would fill the position as City Manager in the absence of an elected mayor. During her time as City Manager, she has already re-organised the entire human resources sector in CITY. She developed the Office of Human Resource Management within CITY to make human resources as efficient and simple as possible for employees and citizens. Susan will be City Manager untill a new mayor is elected in June and takes office early July. Her interim governmental administration will be Susan's 12th governmental administration participation.
During her role as City Manager, she implemented the Liquor Production License in cooperation with Bureau of Licensing and Fire Marshal's Office (FMO), re-structured the human resources in CITY into the Office of Human Resource Management, re-introduced the social housing ordinance along side with her colleagues in Bureau of Welfare and re-structured the business inspection way so that FMO shall handle safetgy inspections for all businesses in L.S.
Continiuty in City Government (2016 - 2017)
Edit
Chief of Staff Edit
Susan's role as City Manager ended after the Summer 2016 Mayoral elections. Katherine Summers was elected Mayor of Los Santos and was sworn in on the 2nd of July. The day after she appointed Susan her Chief of Staff. Summers' administration will be Susan's 13th governmental administration participation.
Executive Advisor Edit
When Valentina Richardson succeeded Summers, Susan was appointed Executive Advisor. Her role is based upon her long-time experience, knowledge and competence. She works along side with other CITY members and advises the top-leaders on strategy and development.
City Manager Edit
Governor Isley appointed Susan City Manager of Los Santos in January 2017.
Special Advisor Edit
Frank Underhill was elected Mayor in April 2017. Susan continued her role in CITY as Special Advisor, focusing mainly on strategic and emotional leadership and management.
City Government Dissolved (2017 - p.d)
Edit
Depart from Los Santos Edit
In June 2017, Governor Rauner surprisingly dissolved the local City Government. All current working members were removed from their positions. This dramatic act has been heavily criticised for numerous reasons, especially by Susan. First; it was a disrespectful act towards all previous employees in City and their contribution. Second; few, perhaps none, were followed up by Rauner nor his administration. Third; no one have performed any sort of check-up on those removed by Rauner. The psychological well-being of those being fired remains an uncertain subject. And finally; it indicates that the Governor's authority and power structure are based on principles from dictatorship. This may not work well in a supposedly democratic society.
As a result of this disrespectful and incompetent act from State Government, Susan left Los Santos and returned to her previous employer in Norway. She now consults firms and organisations on strategy and psychological well-being among managers and employees. It's doubtful that she will go back to Los Santos again.
Ad blocker interference detected!
Wikia is a free-to-use site that makes money from advertising. We have a modified experience for viewers using ad blockers

Wikia is not accessible if you've made further modifications. Remove the custom ad blocker rule(s) and the page will load as expected.