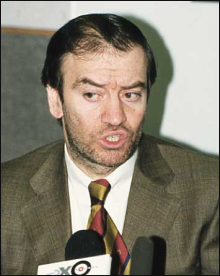 Nikodim Abramovich Aleksandrov (Russian: Никодим Абрамович Александров, born April 19, 1959, in Karkov, Ukraine SSR), better known under the name of Молочный (in English, "Milky") is a Russian criminal of Ukrainian-Jewish heritage thought to be operating in the Los Santos criminal underworld.
He is thought to have gained his nickname, along with his first steps into organised crime during his serving in the Soviet military where he abused his position of military "Kapitan" along with with several associates to transport cocaine and opium through Afghanistan to the West.
Connection with the "Russian Mafiya"
Edit
See Also
Edit
Ad blocker interference detected!
Wikia is a free-to-use site that makes money from advertising. We have a modified experience for viewers using ad blockers

Wikia is not accessible if you've made further modifications. Remove the custom ad blocker rule(s) and the page will load as expected.